Tuesday, 11 June 2013 09:40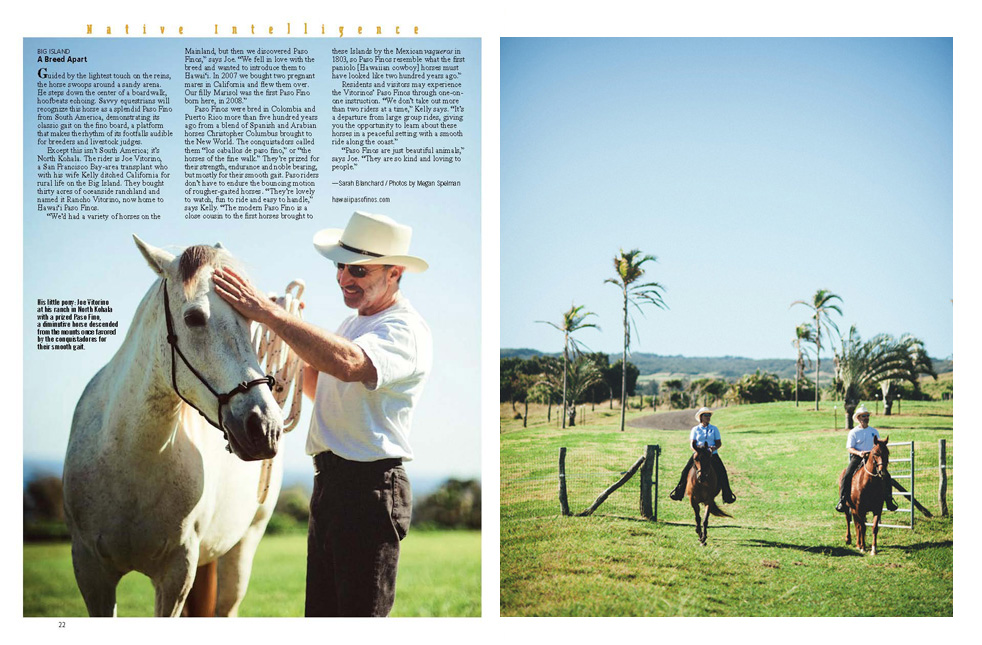 I photographed Joe and Kelly Vitorino and their beautiful Paso Finos horses on the Big Island of Hawaii for Hana Hou! Magazine. They have a stunning property on the Northern side of the island and offer rides and classes to the public.
Thursday, 04 April 2013 14:31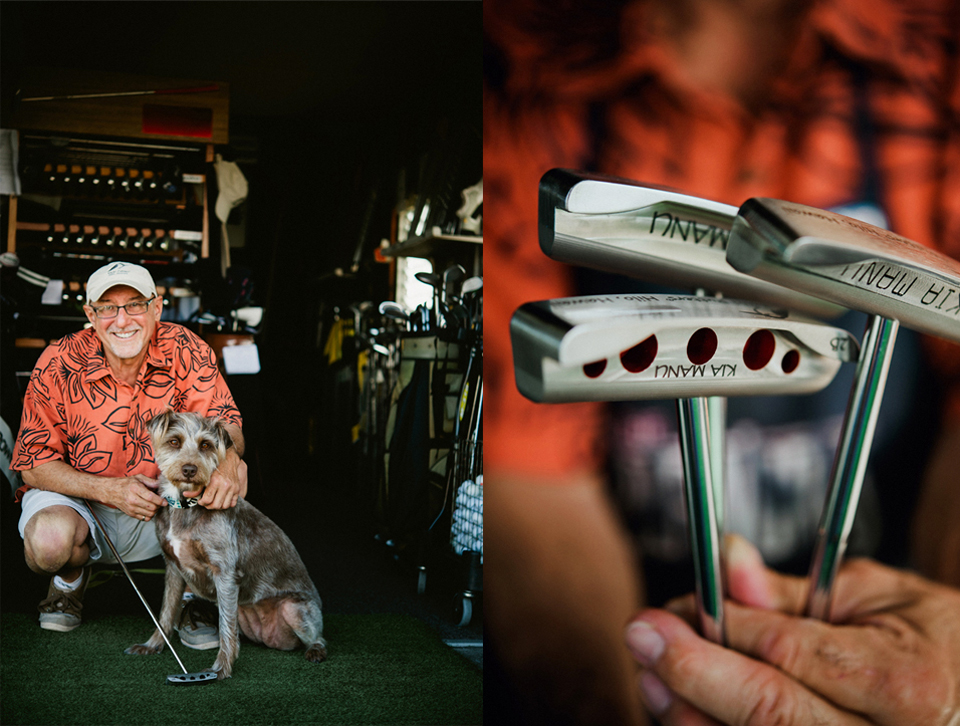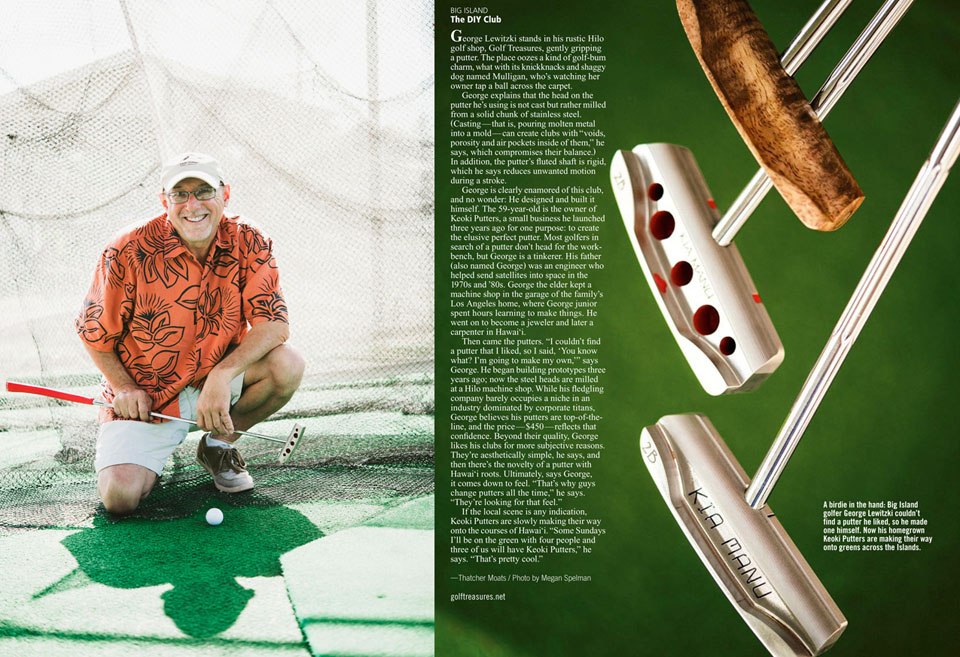 I had such a nice time meeting and photographing George Lewitzki of Keoki putters who was gracious enough to enlighten me on golf and show me around his pro shop, Golf Treasures in Hilo, Big Island. The photos were commissioned by Hana Hou! The Magazine of Hawaiian Airlines and appear in the latest April/May print edition. Aloha!