Tuesday, 20 September 2016 00:35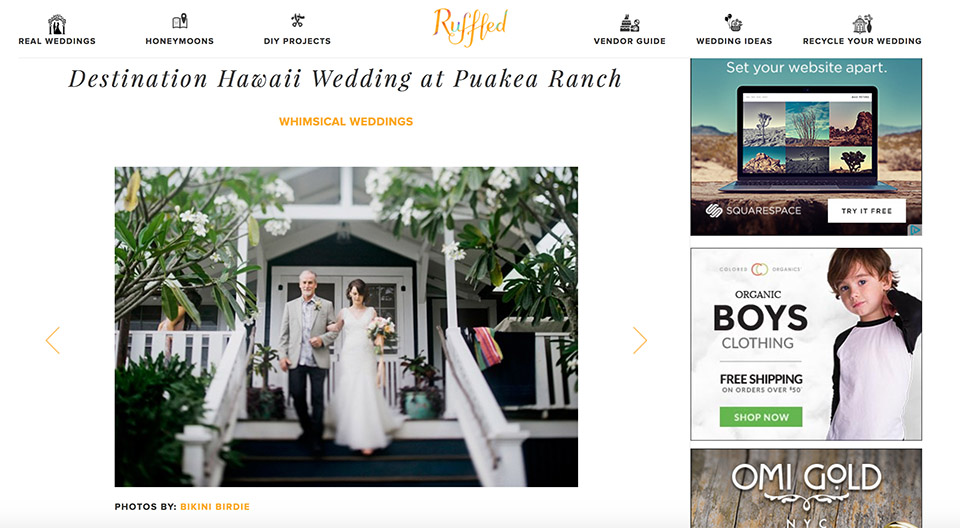 One of my favorite wedding blogs, Ruffled, totally thrilled me by publishing images from this beautiful Puakea Ranch wedding I photographed last year right after I had baby Ona (not that I'm blaming anybody for not blogging since then). Anyway, it was absolutely lovely and Julian and Katie are that smart and stylish couple you just want to spend more time with.  It was a dream as always to work with Kona Wedding Planner Vintage and Lace Weddings and Grace Flowers Hawaii. I hope you have a moment to check out the full post here. I'll blog the full wedding soon, if baby Ona lets me.
Tuesday, 07 July 2015 02:47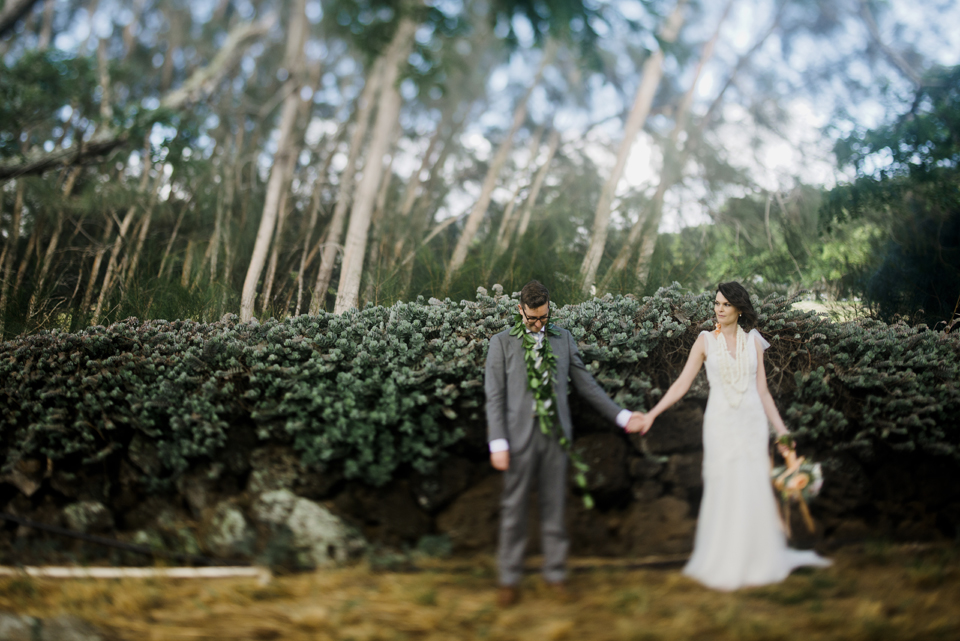 Julian and Katie had a gorgeous destination wedding at Puakea Ranch on the Big Island of Hawaii. I can't wait to share more from this beautiful couple's perfect event. We all stayed dry under this beautiful tree on the ranch during a pretty hefty rain blessing that ended with their ceremony. With Rachael from Vintage & Lace behind the decor and planning, you know everything will run smoothly and look beautiful. Flowers came from Honoka'a's Grace Flowers Hawaii. A big congratulations to Julian and Katie!